Exporters have been urged to improve the quality of their products to meet global appeal, as part of efforts to boost the export trade through initiatives such as the African Growth and Opportunity Act (AGOA).
Ghana, unlike other sub-Saharan African countries that AGOA targets, has not derived many benefits as anticipated during the initial 15-year period of the United States government initiative – which among others was intended to encourage export-led growth.
Available statistics show that Ghana has struggled to contribute at least one percent to the total AGOA exports.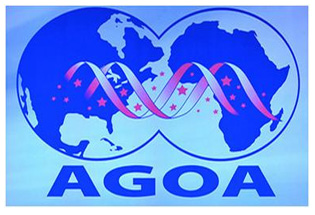 AGOA, enacted in 2000, also aimed to deepen bilateral relations between the United States of America and sub-Saharan African countries to enhance trade and economic development.
It provides a non-reciprocal trade opportunity for eligible sub-Saharan African countries to export over 6,400 products on a quota-free and duty-free basis.
But local exporters, according to the Chamber of Commerce, lack understanding of the operations of AGOA – therefore failing to comply, in many instances, with the quality requirements to fully benefit from this trade policy.
The Chief Executive of the Chamber, Mr. Mark Badu-Aboagye, noted that: "Meeting the quality, delivery and pricing of products are key requirements under AGOA, but are also the main challenge facing local exporters".
He said given the competitiveness of the market, local exporters are expected to "produce goods at a very competitive price, at the quality that is acceptable and at the right delivery time to fully enjoy the benefits of AGOA".
To address some of these issues, in the face of validity period of the initiative's current extension from 2015 to 2025, he said the Chamber has entered into a partnership with the USAID to establish an AGOA Trade Resource Centre (ATRC) to build the capacity of existing and potential exporters.
This is expected to position exporters and local businesses to able to export under AGOA. He added that the ATRC has so far organised about 12 workshops to deepen capacity for members of the local export market.
However, he reckoned that there is still much to be done, and other collaborations and strategies being implemented by the Ministry of Trade and Industry will contribute to encourage production for local consumption as well as export.
Mr. Badu-Aboagye, who was speaking in an interview during an AGOA sensitisation workshop in Kumasi, also said that with all these attempts to assist local export trade from both the Chamber and government, he anticipates that export revenue will go up in the next five years.
Presently, Ghana exports less than 100 of the 6,400 products allowed for export under AGOA, but the Chamber is optimistic that the exports will go up through awareness-creation and sensitisation programmes being organised for local businesses.
A trade officer of the Ministry of the Trade and Industry in the Ashanti region, Mr. Mamuda Osman, announced that the Trade Ministry has launched the National Export Strategy to ensure that each district in Ghana specialises in at least one exportable product in the country.
He explained that the strategy will also ensure the establishment of District Export Committees to provide support services, information on AGOA, and market access to exporters.
"The ministry is also putting in place a clear implementation plan in relation to government's Ten-Point Agenda for Industrial Transformation to increase Ghana's export earnings by diversifying our exports on the international markets, of which the US market is no exception."
He charged exporters to take responsibility to ensure that they export quality products, in their own interests and also to raise the country's image.
The Ghana government, in this regard, is said to be collaborating with the Japanese government to build the capacities of Business Development Service Providers under the National Board for Small Scale Industries (NBSSI), to enable them to deliver effective business development services to micro, small and medium enterprises.
The project is aimed at formulating a strategic model for quality and productivity improvement through the strengthening of BDS for MSMEs in Ghana.
Other facilitators from the USAID and West Africa Trade and Investment Hub took participants through the AGOA requirements and other eligibility processes.
Source: Kizito CUDJOE/thebftonline.com